Source Material on Human Rights Violations in South Omo, Ethiopia
 The government-run Ethiopia Sugar Corporation is clearing 175,000 hectares (675 square miles) of forest and grasslands of indigenous groups' territory and forcibly resettling local people. Human rights abuses including denial of access to food resources, killings, imprisonment, and rape have followed.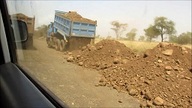 DFID has been helping fund aspects of the resettlement program in South Omo. Both DFID and USAID are ignoring abuses they find in their investigations of the resettlement program in South Omo.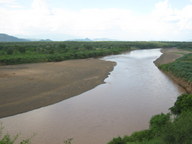 The Gibe III Dam has greatly reduced the Omo floods the local people rely on for agriculture. The floods will be gone in 2014 when the dam is complete.